Consultations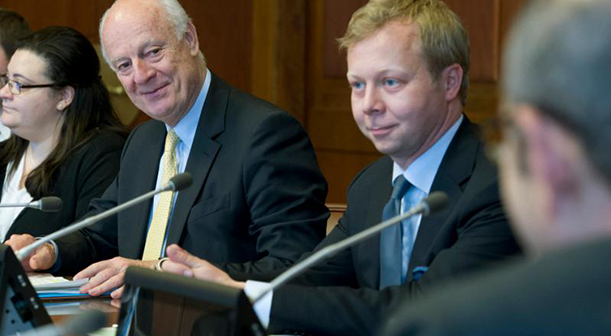 Policy Dialogue and Consultations
The Global Bank engagement groups are representatives of different civil society stakeholders. They represent the scientific and research community, the private sector and trade unions, women and young people, and non-governmental organizations. They meet in tandem with the Global Bank and keep up a dialogue with policymakers.
The Global Bank Group is in a unique position to champion new ideas on an informal basis and also willing and prepared to take on cross-cutting issues of high complexity. We are resolved to tackle common challenges to the global community, including terrorism, displacement, poverty, hunger and health threats, job creation, climate change, energy security, and inequality including gender inequality, as a basis for sustainable development and stability. Global Bank will continue to work together with others, including developed and developing countries, to address these challenges, building on the rules-based international order.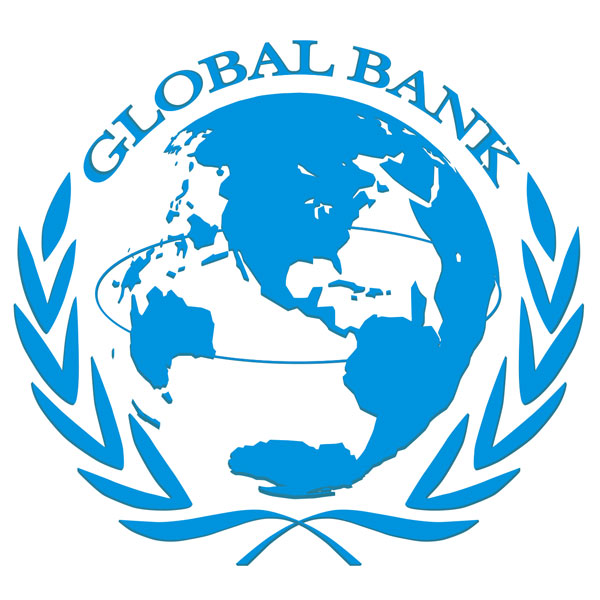 Global Bank recognizes, given the broad impact of our decisions, the necessity to consult with the wider international community. The Consultations are a formal process in which Global Bank seeks input from relevant stakeholders, including Civil Society Organizations (CSOs), to inform our decision-making regarding operational and sectoral policies, strategies and initiatives and country strategies and investment projects.
These Consultations aim to engage experts from around the globe in generating innovative ideas for how to improve the functioning and deepen the impact of the Global Bank. Their objective is to gather theoretically and practically grounded assessments of ongoing efforts to strengthen relationships, communication, and coordination among all stakeholders, and to identify additional opportunities for building relationships and leveraging synergies between the Global Bank, other Global Bank Group mechanisms, agencies, funds and programmes and regional organizations. The Consultations will also provide opportunities to reflect constructively on the work of the Global Bank in the context of other Global Bank Group organs and processes and broader developments in international affairs.
This Consultations will involve representatives of civil society with a balanced representation of different constituencies, in addition to geography, gender and groups, identified according to the main groups of beneficiaries of Global Bank, ensuring that competing interests, voices, and Societal concerns are included (the scientific and research community, academia, government, parliamentarians, private sector and labor organisations, foundations, development partners/agencies, women and young people, and nongovernment organizations (NGOs), and other relevant stakeholders. Global Bank Guidelines).
Global Bank conducts Global Bank Consultations activities in a systematic way, building on constructive partnerships with international organisations, in particular, the United Nations (UN), regional bodies, civil society, trade unions and academia.
Consultations take place periodically, in a set period of time and in an agreed format – at a minimum in accordance with the Global Bank Policy on Disclosure of Information and often beyond policy requirements in line with good international practices. For example, we engage Civil Society Organizations in early pre-drafting stages of preparation of most major documents of interest to Civil Society Organizations, such as certain institutional policies and country strategies.
Engagement groups
Global Bank Group is committed to consultation with relevant stakeholder communities. Global Bank establishment of 'Engagement Groups', comprising participants from developed and developing, provides a vehicle for such dialogue to meet to discuss key issues affecting areas of interest, and traditionally draft recommendations to the Global Bank and governments to reflect the group's position. While these recommendations are non-binding, they are taken into account by the Board of Executive Directors of Global Bank for its discussions and thus contribute to the policymaking and strategy process. In 2018 for example, FY18 is a significant year for the Global Bank Group, with an extensive institutional development agenda and important corporate initiatives affecting all parts of the institution–the strategy is to launch, the Global Fund for International Development for Reconstruction(GFIDR) as a new development aid architecture for the poorest countries, to support the overarching theme, "maximizing development impact" and the special themes: inclusive growth, gender, climate change and Fragile and Conflict-Affected Situations. The Global Fund is an 'International Development Association' (IDA) like instrument, but fits for the 21st Century, which Global Bank Group is seeking the input of Civil Society Organizations with the aim of establishing an agreed process for the development of GFIDR implementation guidelines.
Seven formal Engagement Groups have been established to advise and inform the Global Bank's decisions. The Engagement Groups are representatives of different civil society stakeholders. They represent the scientific and research community, the private sector and trade unions, women and young people, and non-governmental organizations.
An Engagement Group meets to discuss the important issues affecting its area of interest and drafts recommendations to the Global Bank to reflect its position. While these recommendations are non-binding, they are considered by the Global Bank for its discussions and negotiations and contribute to the policy and strategy making process.
Call for Participation!
Global Bank has now opened its consultation process for the priorities and working groups. For that purpose, Global Bank has launched an online survey that will help to identify a limited number of thematic priorities for the Global Bank that are of highest priority for international civil society while at the same time relevant to the official Global Bank agenda.
Global Bank welcomes the opportunity to work with competent Civil Society Organizations, both on trade and development policy issues and on concrete development-oriented projects.
If you would like to be kept informed about important dates and deadlines relating to strategy, policy and project reviews, join our mailing list.
If you are interested in attending any of the consultation workshops, please contact us using this form.
Visit the News and Events page for information on recent Civil Society Organizations meetings on the country and sectoral strategies and policies and investment projects.