Donor Partnerships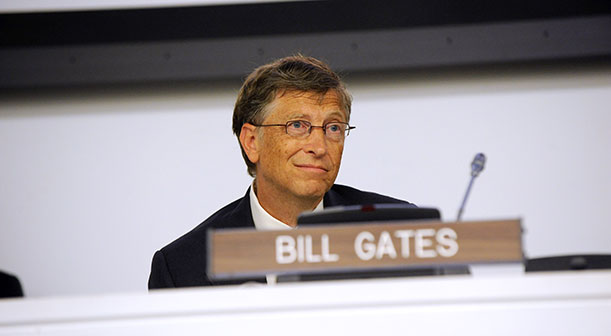 Global Bank Partnership for Sustainable Development
Global Bank affirms the Monterrey Consensus of the International Conference on Financing for Development in its entirety, its integrity and its holistic approach, and resolve to take concrete action to implement the Monterrey Consensus, the follow up including the Doha Declaration on Financing for Development, the Addis Ababa Action Agenda (Addis Agenda) and other Financing for Development outcomes, dialogues with stakeholders and the means of implementation of the Sustainable Development Goals (SDGs).
Global Bank further affirms its commitment to systemically address the challenges of financing for development in the spirit of global partnership and solidarity in support of the achievement of the internationally agreed development goals, including the Sustainable Development Goals. It constitutes an important foundation forward in invigorating and strengthening the Global Bank financing for development follow-up process and provides a foundation to support the implementation of the 2030 Agenda for Sustainable Development, including its 17 Sustainable Development Goals.
Global Bank Partnership for Sustainable Development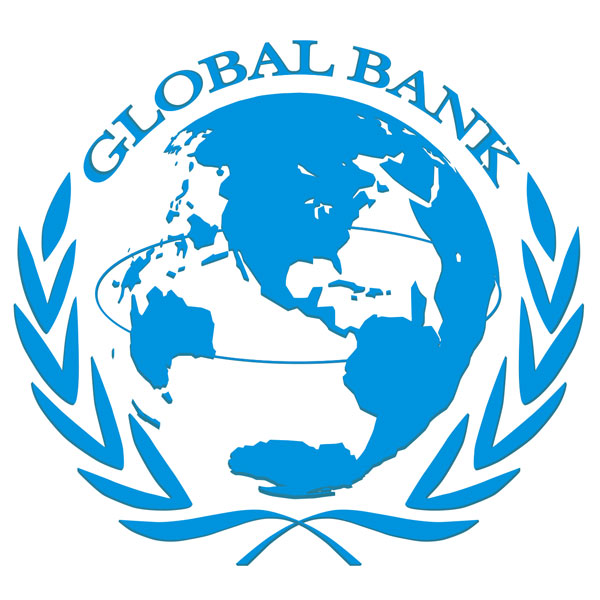 Global Bank is a multi-issue institution, supporting a range of development activities, such as recovery from man-made and natural disasters, climate change, basic health services, clean water and sanitation, agriculture, climate-smart infrastructure, and institutional reforms. These interventions pave the way toward equality, economic growth, job creation, higher incomes, and better living conditions. For the period July 1, 2018–June 30, 2023, Global Bank operations are placing a special emphasis on six thematic areas: infrastructure; climate change; gender and development; fragility, conflict and violence; jobs and economic transformation; and governance and institutions.
Global Bank recognizes the importance of addressing the diverse needs and challenges faced by countries in special situations, in particular, African countries, least developed countries, landlocked developing countries and small island developing States, as well as the specific challenges facing middle-income countries.
The Global Bank Partnership for Sustainable Development Program is designed to support the implementation of relevant strategies and programmes of action. These include the Istanbul Declaration and Programme of Action, the SIDS Accelerated Modalities of Action (SAMOA) Pathway, and the Vienna Programme of Action for Landlocked Developing Countries for the Decade 2014–2024, and reaffirm the importance of supporting the African Union's Agenda 2063 and the programme of the New Partnership for Africa's Development, all of which are integral to the Global Bank Agenda for Development. Global Bank recognizes the major challenge to the achievement of durable peace and sustainable development in countries in conflict and post-conflict situations.
The Global Bank Development Finance and Partnership Program
Fostering Development Finance and Partnership Program to address global challenges and share knowledge is a cornerstone of the Global Bank Group's strategic vision. Global Bank is determined to mobilize the means required to implement Global Partnership for Sustainable Development through innovative Global and Regional Partnerships Programs for Financing for Development, based on a spirit of strengthened global solidarity, focused in particular on the needs of the poorest and most vulnerable and with the participation of all countries, all stakeholders, and all people.
Global Bank is seeking to leverage its equity by blending donor contributions with internal resources and funds raised through debt markets. By blending concessional contributions from donors with its own resources and capital market debt, Global Bank will significantly increase the financial support it provides to clients.
Donor contributions
Voluntary donor contributions comprise two types:
General-purpose funds (GP), i.e., unearmarked voluntary contributions used for the provision of policy and strategic direction; support to technical norms and standards for Members States; research; and programme development, to name but a few areas.
Special-purpose funds (SP), which are earmarked voluntary contributions to finance Global Bank's technical cooperation and other substantive activities at Headquarters (United States) and in the field.
The capital contributions will allow the Global Bank to pursue an ambitious agenda over the next decade focused on the most urgent development challenges facing developing and emerging countries.
Donors Funding Capacity Building in Service Delivery
The Global Bank's latest Roadmap 2018-2023 lays out the institutional development agenda for 2018-2023 and identifies priorities. It seeks to consolidate gains from institution-building activities emphasized in the previous Global Bank Roadmaps. The purpose of the Global Bank Institutional Building Multi-Donor Fund (GBIBF) is to help donors support the Global Bank's institutional development agenda to better align itself with the economic needs of a changing world by channeling budget support for its implementation.
The funding will enable Global Bank to dramatically scale up development interventions to tackle infrastructure, conflict, fragility and violence, forced displacement, climate change, and gender inequality; and promote governance and institution building, as well as jobs and economic transformation—areas of special focus over the next five years (July 1, 2018 to June 30, 2023). These efforts are underpinned by an overarching commitment to invest in growth, resilience, and opportunity.
Donors Funding Research
The Knowledge for Development Program pools intellectual and financial resources and helps generate new knowledge in support of Global Bank's mission. It encourages and improves dialogue with partner agencies, developed and developing country clients, and other interested parties. The fundamental objective of the program is to promote high quality, cutting-edge research (including data collection in the direct context of research) that creates knowledge to support policies for poverty reduction and sustainable development. A subsidiary objective is to assist the development of research capacity in client countries.
Strategic Research Program
Global Bank Strategic Research Program (GBSRP), a multi-donor fund that is set up to carry out research programs and projects related to development economics; and to disseminate the knowledge and lessons learned from research findings to enable countries and stakeholders to have access to evidence-based research and to enhance research capacity in developing countries.
For more information on the Global Bank Partnership for Sustainable Development including innovative Global and Regional Partnerships Programs for Financing for Development and related initiatives undertaken by Global Bank, please contact us using this form.