Media Accreditation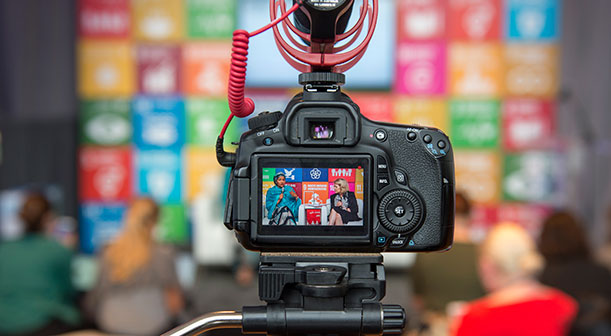 Eligibility for press accreditation
Media accreditation for Global Bank is strictly reserved for members of the press (print, radio, TV, news agencies and online media) who represent a bona fide media organization (formally registered as a media organization in a country recognized by the United Nations General Assembly).
Applications are considered on a case-by-case basis. Requests for accreditation can be denied if applicants cannot establish they are professional journalists, or if the applications are incomplete.
The Global Bank accreditation authorities must be satisfied that the individuals applying for accreditation are bona fide media professionals and represent bona fide media organizations.
How to apply
Applicants are required to fill out the accreditation request form that can be accessed here:
ACCREDITATION FORM Please follow the instructions on the accreditation page.
Accreditation requests must be supported by the following documents:
Photo of applicant (passport size, minimum 200 x 200 pixels, maximum 500 x 500 pixels)
Letter of assignment on official letterhead of a media organization, signed by the Publisher of Editor- in-Chief indicating the full name and role of the media representative, his/her passport or ID number, and date of the meeting for which the accreditation is being requested
Materials sent separately by e-mail will not be accepted.
Once the request is approved, a confirmation will be sent to the email on file in the online account. Media passes must be collected in person.
If you have not heard from us within 48 hours of the submission of your assignment letter, you should contact our offices: using our Media Contact Form here . Period review could be longer during special events.
Next steps
Every effort will be made to process the accreditation request in the most timely manner possible. Once you have received confirmation of your accreditation by e-mail, you will be registered for the Online press room. A media handbook will be sent to you in due course.
Online press room
Photos, press releases and other institutional materials will be available for download from the Online press room. Other information available on Online press room includes calendars, work streams, and background information on the Global Bank.
Privacy
The information entered on the accreditation form will be used for accreditation and statistical purposes only and will not be published for general access, in accordance with national personal data protection laws in United States of America.
By completing the form, the applicant agrees to receive e-mails and other communications to the press. If the content is not of interest, please unsubscribe at the time of receipt. Data provided may also be used to personalize future content to obtain metrics on use and levels of service.
Letters of assignment are not retained. For each Global Bank event a new letter of assignment must be submitted.
If you have any queries about the online application for press accreditation, or any other questions relating to the accreditation process, please use our Media Contact Form here.
To learn more about Media Relations, visit the Media Relations Section of the Frequently Asked Questions Section of the DRRRF Website Section.
To learn more about the Global Bank Disaster Risk Reduction and Reconstruction Fund, What we do and How we do it and Management and Organization, visit the About DRRRF and the Frequently Asked Questions Section of the DRRRF Website Section.
For information about the Global Bank, please visit http://www.global-bank.org