Donor Funding Instruments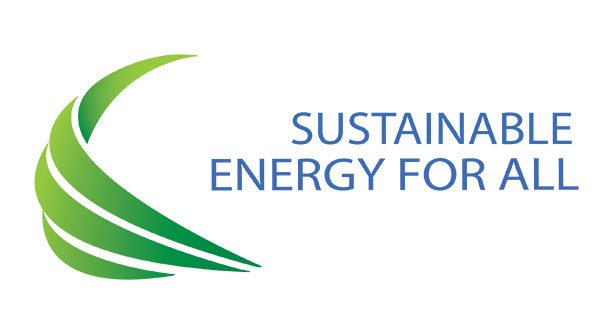 The Global Bank recognizes that no single instrument of financing is sufficient to achieve the 2030 Agenda. National and international strategies to finance the Sustainable Development Goals (SDGs) are not limited to official development assistance (ODA) and will vary according to individual country circumstances.
Global Bank is working to identify, develop, and launch cutting-edge finance instruments. These include climate finance instruments which work to improve efficiency and effectiveness of existing financial instruments, mechanisms, and the means of implementation of SDG17 Partnership. Thereby ensuring the availability and development-orientation of resources with the objective to build the full spectrum of financial resources and synergies, all working together allowing for the maximization of leveraging and trade-offs, managed between public, private, domestic and international sources of financing Strategic priorities
Donors contribute to the Financing for Development Agenda of Global Bank by funding through mobilization of technical cooperation and capital grants.
Technical cooperation grants include free-standing technical cooperation grants, which are facilitated by Global Bank for the transfer of technical and managerial skills or technology for building up general national capacity without reference to any specific Global Bank investment projects; and Global Bank investment-related technical cooperation grants, which are provided by Global Bank to strengthen the capacity to execute specific investment projects, typically involve technical expertise to help design or implement an investment project.

Technical cooperation grants which are provided by Global Bank can also support government authorities or partners with policy or economic reform, or build client capacity and know-how. In addition, technical cooperation grants fund research which are vital for evidence-based policymaking.

Capital grants that reduce both the risks involved and the capital costs of pro-poor projects, and hence to maximize the contribution to make economically viable projects financially viable, while helping to mobilize private sector investment and ensuring that the private sector still shares in the risks of project delivery and operation. These are most common in the low carbon, energy efficiency, and municipal infrastructure sectors and of pro-poor public-private partnership (PPP) projects. Grants include:
Incentive-Based Financing are incentives that, based on agreed terms, encourage financial institutions and borrowers to invest in a particular area such as to finance climate change adaptation, sustainable agriculture, energy efficiency, renewable energy, disaster recovery and disaster risk insurance with an innovative financial instrument that has the potential for scaling up financing for a low-carbon, climate-resilient economy. Such incentives are common in the Global Bank Disaster Risk Reduction and Reconstruction Fund – An Umbrella Trust Fund to facilitate the implementation of the international efforts in Disaster Risk Reduction (DRRRF).
Risk Sharing Guarantees and other Insurance Products. The Global Bank uses guarantees to expand investment outreach in countries or sectors where poor market conditions make financing difficult for borrowers. Guarantees are risk-sharing agreements under which the Guarantor agrees to pay part or the entire amount due on a loan, equity or another instrument to the lender/investor in the event of either non-payment by the borrower or loss of value. In case of investment to expand investment outreach in countries or sectors where poor market conditions make financing difficult for borrowers. Other unfunded contingent liabilities, including insurances, refer to other instruments that do not constitute a flow and are, like guarantees, categorized as non-flow operations. These facilities include, for example, the Global Bank's Disaster Risk Financing and Insurance (DRFI) programmes.
Concessional finance for clients blended with Global Bank loans. Global Bank is seeking to leverage its equity by blending donor contributions with internal resources and funds raised through debt markets. By blending concessional contributions from donors with its own resources and capital market debt, Global Bank will significantly increase the financial support it provides to clients. Global Bank implements blending operations through regionally or thematically focused financial instruments that support projects contributing to the fulfillment of Global Bank and partner country strategic development goals.
The Global Bank promotes and participates in multilateral, bilateral and other co-financing and equity investment arrangements for its public and private sector projects. Co-financing helps complete financing plans for large projects and mobilize international support and concessional funding for high-priority projects and programs. Co-financing can also replace part or whole of local counterpart financing when the borrower faces fiscal stringency. Global Bank co-financing and equity investments help Global Bank make larger and more beneficial offers to clients as well as undertake deeper capital exposure with clients.
For more information on the Global Bank Donor Funding Instruments including the Global Bank Innovation Lab for Climate Finance and investment programs, and related initiatives undertaken by Global Bank, please contact us using this form.
To learn more about the Global Bank Disaster Risk Reduction and Reconstruction Fund, What we do and How we do it and Management and Organization, visit the About DRRRF and the Frequently Asked Questions Section of the DRRRF Website Section.
For information about the Global Bank, please visit http://www.global-bank.org