Parliamentary Partners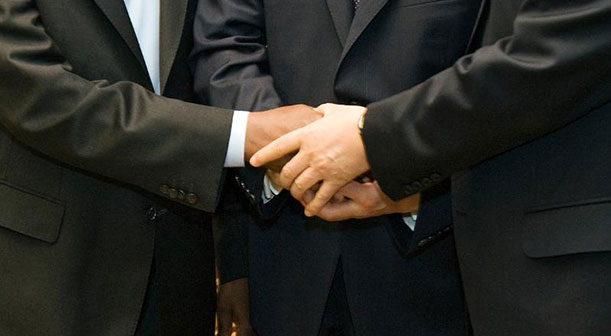 The Global Bank's Parliamentary Partners program launched in 2018 to reinforce and support the work of the Global Bank and other Global Bank Group specialized agencies in implementing common policy objectives through the advocacy and engagement of parliamentarians from around the world. The partnerships focus on a wide range of areas, including mobilizing actions to build risk-informed and more resilient communities, strengthening parliamentary institutions in a number of countries (particularly those in post-conflict situations), human rights, gender equality, and cooperate in the implementation of United Nations (UN) treaties. As well as other commitments including health, sustainable development, migration and refugee protection.
The Parliamentary Network on the Global Bank Group (GBGPN) is the Global Bank's primary parliamentary interlocutor. It provides a platform for Members of Parliament (MPs) from Global Bank Group member and non-member countries advocating for increased accountability and transparency in development cooperation www.gbgpn.org.
Members of Parliament are encouraged to join or create local chapters of the Parliamentary Network on the Global Bank Group to facilitate meaningful engagement between local Members of Parliament and Global Bank country offices.
Global Bank is also cultivating a partnership with a number of other parliamentary organizations, and regional parliamentary bodies, such as the European Parliament and the Pan African Parliament, creating a platform for dialogue, information-sharing, and development advocacy.
Partners
To learn more about the Global Bank Disaster Risk Reduction and Reconstruction Fund, What we do and how we do it and Management and Organization, visit the About DRRRF and the Frequently Asked Questions Section of the DRRRF Website Section.
For information about the Global Bank, please visit http://global-bank.org