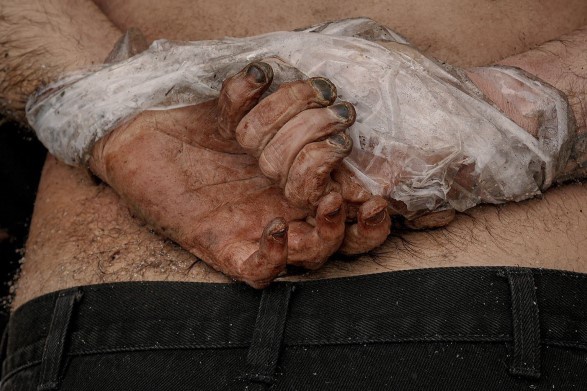 Bucha Massacre, Ukraine 2022
Newport Beach, CA – April 6, 2022 — Global Bank President Ron Nechemia issued the following statement on the Horrific Bucha Massacre, Ukraine:
Global Bank President Ron Nechemia said that he was "deeply disturbed" by the images of the horrific brutality against innocent civilians that were targeted and killed in Bucha, which we haven't seen in Europe for decades. They were the ultimate victims of intolerance. He adds, "it is essential that an independent high-level inquiry leads to accountability."
My thoughts and prayers are with all families affected by this horrific Bucha Massacre, especially those who have lost or are still missing loved ones, refugees and displaced people –– largely innocent victims caught up in political upheavals of historic proportions.
Global Bank and the international community widely condemn the brutal Bucha massacre of hundreds of innocent civilians in Ukraine. Those innocents, unarmed, and often bound victims were defenceless and what appears to be part of a deliberate massacre and genocide.
Over the past couple of months, we all have seen themes ranging from the violation of the rights of men and women to unspeakable atrocities, each amounting to war crimes against Ukraine civilians. We recognize, once again, that human rights are at the core of every significant challenge facing humanity and that human rights are at the core of every solution we devise.
Preventing and punishing war criminals for crimes committed against humanity is never a matter for one nation alone or any particular international organization. If the international community, together with the global community of nations, have the capacity, but not the political will, to prevent those events, then it must bear its share of responsibility for this tragedy. Preventing war crimes and genocide must become the first order of business, not an afterthought. Timely and decisive action to deter Russia before the Russian killing machinery began did not occur. Bucha and Ukraine should not become a safe haven for the killers.
The war crimes in Bucha, Ukraine, will define the generation to come and remind them of the consequences of inaction in the face of mass murder and the absence of complete unity on the part of the international community. Our responsibility is to protect populations from genocide, war crimes, ethnic cleansing and crimes against humanity.